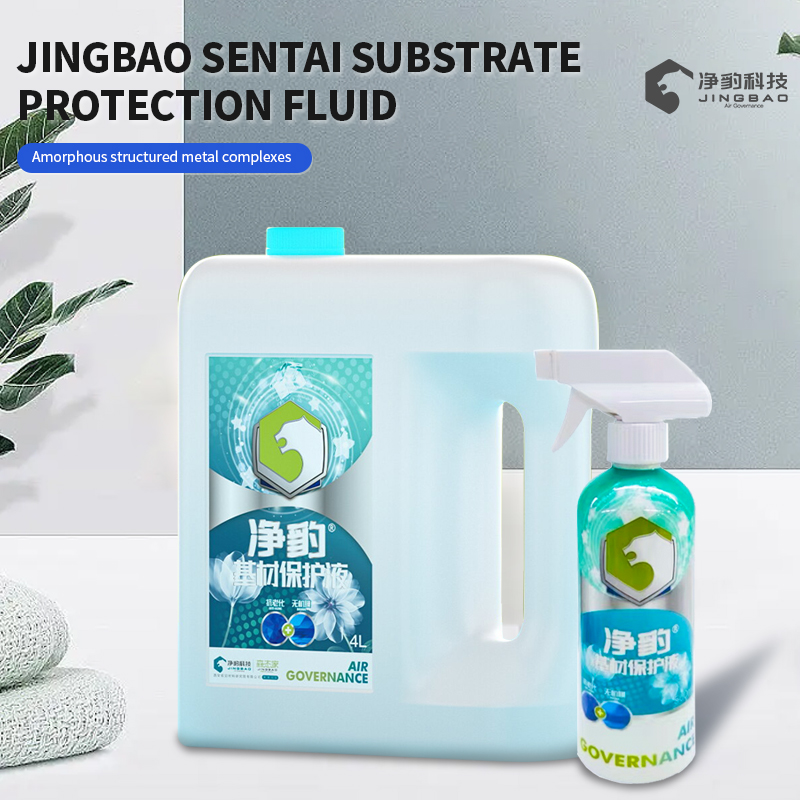 The substrate protection solution is suitable for items such as curtains, carpets, fiberboard, textile fabrics, latex painted walls, wallpaper and velvet walls. It plays a protective role for organic substrates such as wooden furniture, textiles, leather, paint, etc. It is a buffer coating between the organic substrate and the subsequent sprayed catalytic functional layer, preventing the organic substrate from being damaged by the catalytic functional layer, while the buffer layer also prevents photochemical aging (fading and chalking) of the organic substrate, extending the service life and beauty of the furniture.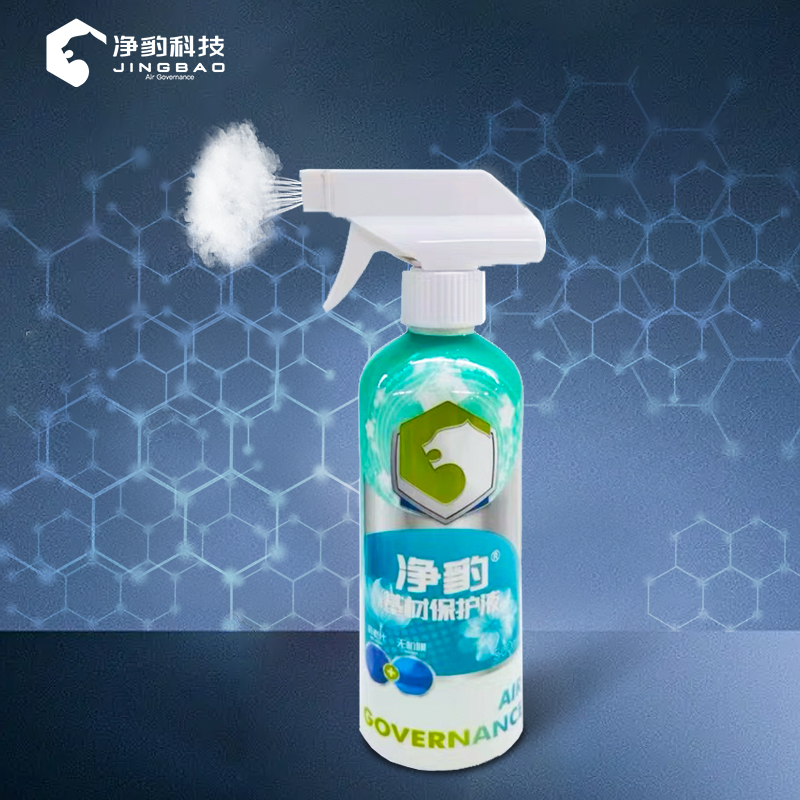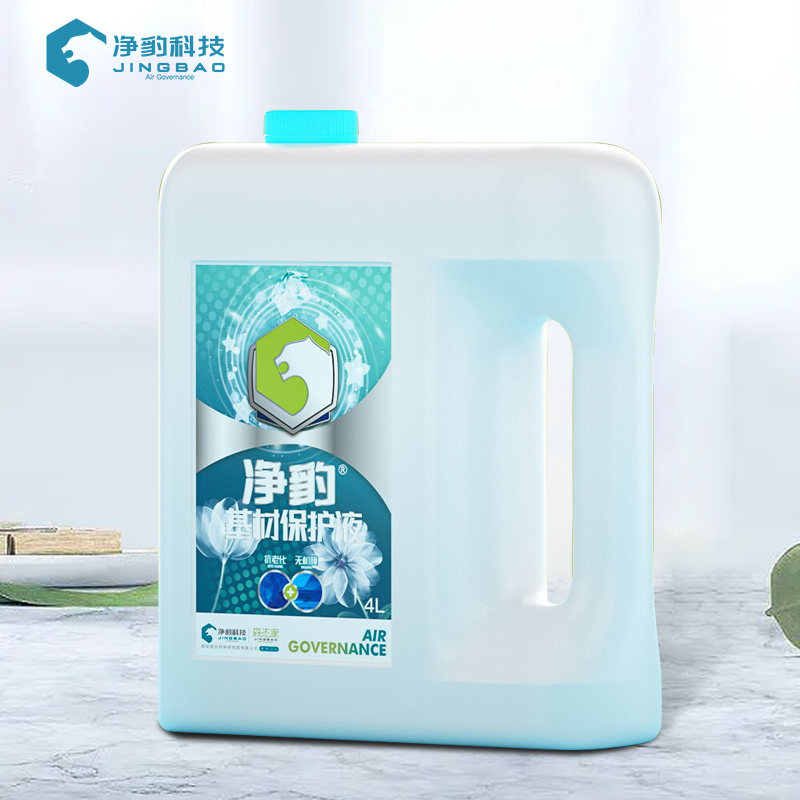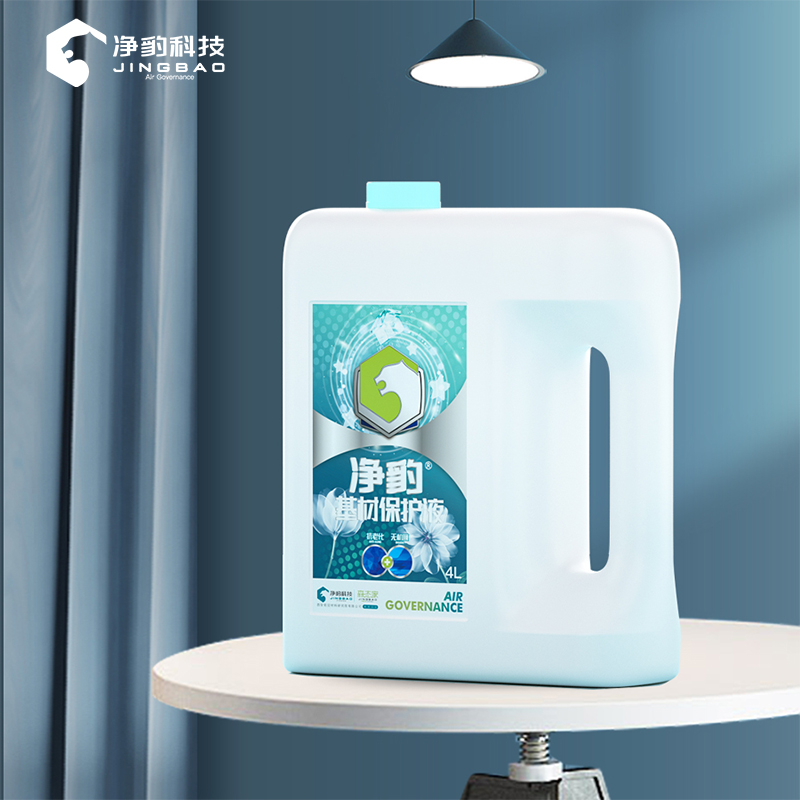 The substrate protection liquid is an amorphous structured metal compound with the main functions: substrate protection and anti-aging. It has no catalytic activity, good wettability and film-forming properties. It can form dense organic/inorganic hybrid transparent nano-films on the surface of various organic substrates, which can protect organic substrates such as wood furniture, textiles, leather and paint. The product and the compound catalytic functional layer material have only structural differences and the composition is nearly matched, which ensures that the catalytic material can form a uniform dense nano-functional coating on the buffer protection layer.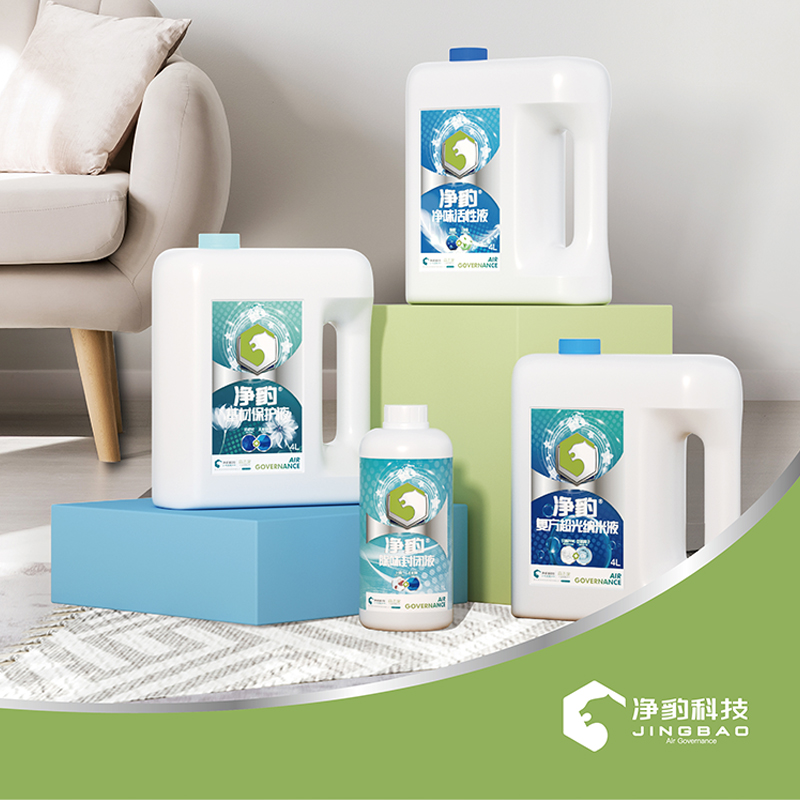 Xi'an Frontier Materials Research Institute Co., Ltd. is an environmental protection new materials technology company relying on the scientific research team of professors and doctors from the Institute of Materials and Atomic Molecular Science of Shaanxi University of Science and Technology and the professional operation team of the industry, and the company has a subsidiary Xi'an Jingbao Nano Technology Co. The company has strong research and development capabilities and has overcome the key technical problems of metal and metal oxide mass transfer and low-temperature crystallization in water reaction medium, and has the core technology and independent intellectual property rights for the large-scale production of metal and metal oxide units and multi-faceted composite hydrosols. The company is committed to the development of new materials and comprehensive solutions for indoor and outdoor air pollution treatment, and a number of new products and technologies for gas pollution treatment have filled the gaps in China, integrating indoor pollution treatment, air pollution treatment and industrial VOC treatment, with exclusive technology patents, as well as strong production, construction and after-sales service capabilities. It is the leading international provider of new materials and technical solutions for air treatment.
YuYuan
3457584487@qq.com
Disclaimer: This article is reproduced from other media. The purpose of reprinting is to convey more information. It does not mean that this website agrees with its views and is responsible for its authenticity, and does not bear any legal responsibility. All resources on this site are collected on the Internet. The purpose of sharing is for everyone's learning and reference only. If there is copyright or intellectual property infringement, please leave us a message.